Legislative obligation to store operational and location data
Data Retention is a reliable and scalable solution for storing, archiving and retrieving network metadata. If you are an Internet Service Provider (ISP), the legal obligation of Data Retention (DR) relating to data retention is well known to you and you may be wondering how to resolve it.
FlowGuard is a clear, cost-effective and technically elegant answer. The solution also allows you to create analysis and reports. You can use the data for other purposes (e.g. anomaly detection).
Forensic data source
You can use Data Retention even if you are not and ISP. Our solution serves as a source of forensic data for investigating security incidents in the company.
Why is Data Retention ideal? Because:
It meets all legislative requirements of the Electronic Communications Act.
No additional costs or liabilities.
It is remotely accessible via an Internet portal (works in the cloud).
Provides a detailed view of network traffic in real time using NetFlow.
Receives and archives NetFlow for 6 months.
Logs network traffic and allows searching for network connections based on IP addresses, protocol, ports and time.
It can trace the original non-public IP addresses of a traffic source by pairing network connections before and after NAT.
Allows you to create analysis and reporting.
It has no negative impact on the quality of the services you provide.
Get the unique FlowGuard Data Retention from the renowned security company Com Source and you will see that you will be satisfied.
How to start with FlowGuard?
Contact us and we will get back to you. We make an appointment to find out what are your need. Together we come up with a solution exactly for you. So it only takes a few weeks from filling in the form until you are fully protected. Well, then you can just focus on your business. That sounds good, doesn`t it?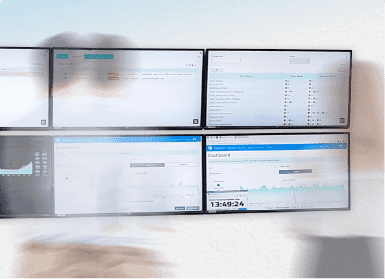 Smart attack detection
Machine learning and artificial intelligence help us to be on step ahead of the attackers.
Tested in practice
We continuously adjust the functionalities according to the current situation, e.g. size and attack vectors.
Fast cloud solution
We provide you with smooth operation, logging, 24/7 monitoring or cleaning from malicious code.