Solution for data centers
FlowGuard effectively eliminates DDoS attack on servers and data center network infrastructure. The solution uses state-of-the-art procedures to ensure continuous availability of operation and data security.
Secured data = good reputation and thriving business
Increasing number of DDoS volumetric attacks are increasingly masking their true purpose, which is stealing sensitive and personal data. Data centers are therefore attractive targets for hackers. I tis not necessary to be described, what can cause a successful break into data structures by a hacker, and what all the stolen data can be used for. The consequences can be liquidating for the operator. The only effective defense against compromise and reputation loss is an early detection and diversion of the attack. The FlowGuard is a specialist for that.
If you also provide ISP services, you need to be prepared for a possible attack and online connection congestion. Only well-functioning networks ensure the constant availability of web services for your customers. FlowGuard helps you to ensure that.
The cloud-based and cost-effective solution will effectively protect your infrastructure – both physical and virtual. Flow-based technology works at the network, server and also application levels. With us, you have access to the most modern mitigation strategies that we are continuously developing. Hackers and bots have no chance.
If you want to know more, contact us, we will help you to protect yourself and your customers more effectively.
How to start with FlowGuard?
Contact us and we will get back to you. We make an appointment to find out what are your need. Together we come up with a solution exactly for you. So it only takes a few weeks from filling in the form until you are fully protected. Well, then you can just focus on your business. That sounds good, doesn`t it?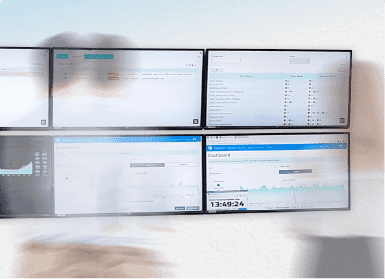 Smart attack detection
Machine learning and artificial intelligence help us to be on step ahead of the attackers.
Tested in practice
We continuously adjust the functionalities according to the current situation, e.g. size and attack vectors.
Fast cloud solution
We provide you with smooth operation, logging, 24/7 monitoring or cleaning from malicious code.