Solution for public administration
FlowGuard is a service that enables the provision of seamless online services to citizens thanks to the perfect protection of the network and web infrastructure.
Modern state stands and falls with availability of online services
In line with the objectives of the EU eGovernment Action Plan, public administration and solf-government are being digitized. All authorities and institutions have websites, e-mail and data boxes. And networks where there is a large amount of sensitive data. They are ideal targets for DDoS attacks. There are attempts to slow down or drop online services using huge amounts of data. In addition, it often masks the attempt to steal information. FlowGuard can detect and eliminate them.
The consequences of disconnection from the Internet can be serious, Websites are not working, so citizens do not see office hours, information, cannot book an appointment. There are no service portals, e-submission or e-mails, and agendas cannot be handled properly.
The real damage can be caused by a failure of data boxes. E.g. if a citizen fails to send a tax return. This also applies to VPNs and so-called managed devices. You cannot connect to the network from the outside or even not at all, and the work is stopped. If it is the theft of personal data, then we can talk about threat to the state. We offer a Data Retention module supporting the investigation of security incidents.
The FlowGuard solution is a technologically advanced and cost-effective solution. Contact us and we will try to figure out, how to create a safer modern state.
Needs of public administration
Data Retention – storage of operational data
The remotely accessible cloud solution FlowGuard Data Retention is an efficient and economical tool without obligations for storing operational and location data. It serves both for the needs of internal incident investigation and for meeting the requirements of the Electronic Communications Act.
How to start with FlowGuard?
Contact us and we will get back to you. We make an appointment to find out what are your need. Together we come up with a solution exactly for you. So it only takes a few weeks from filling in the form until you are fully protected. Well, then you can just focus on your business. That sounds good, doesn`t it?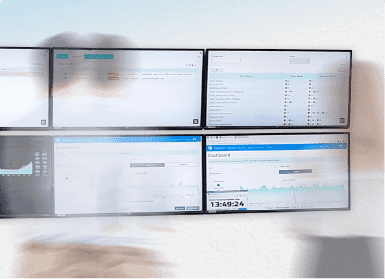 Smart attack detection
Machine learning and artificial intelligence help us to be on step ahead of the attackers.
Tested in practice
We continuously adjust the functionalities according to the current situation, e.g. size and attack vectors.
Fast cloud solution
We provide you with smooth operation, logging, 24/7 monitoring or cleaning from malicious code.