Network infrastructure protection
DDoS attacks have recently multiplied by an almost geometric series.
And they are insidious – they use different methods. DDoS attacks also include so-called volumetric attacks. They try to overload your infrastructure easily –by congesting your data center and network infrastructure. They will throw a wave of data at you, which, like a tsunami, will sweep away everything in its path.
But we at ComSource have a solution to make sure it doesn`t happen to you. It`s called FlowGuard Infrastructure Protection. Our service is reliable because it includes unique self-learning mechanisms, automatic selective filtering, monitoring and reporting.
Thanks to them, it safely identifies dangerous data and can eliminate their flow.
FlowGuard network infrastructure protection brings you following benefits:
Protects your data center from overload.
Protects your network infrastructure from overload.
Protects your internet connection from overload.
It ensures the permanent availability of your infrastructure.
It is easy to implement.
It works in cloud or hybrid mode.
Trained staff with defined catastrophic scenarios.
Affiliate program for ISP providers.
By deploying our solution, you will protect not only yourself, but also your customers. Prevention is always cheaper and easier then subsequent problem solving caused by a network outage. See for yourself. We are on your side.
How to start with FlowGuard?
Contact us and we will get back to you. We make an appointment to find out what are your need. Together we come up with a solution exactly for you. So it only takes a few weeks from filling in the form until you are fully protected. Well, then you can just focus on your business. That sounds good, doesn`t it?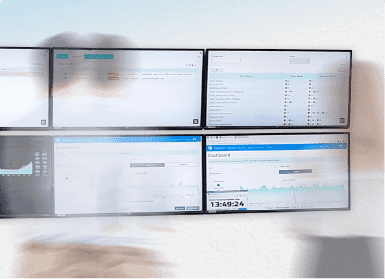 Smart attack detection
Machine learning and artificial intelligence help us to be on step ahead of the attackers.
Tested in practice
We continuously adjust the functionalities according to the current situation, e.g. size and attack vectors.
Fast cloud solution
We provide you with smooth operation, logging, 24/7 monitoring or cleaning from malicious code.