Solution for bank resort
We provide effective and cost-effective defense against DDoS attacks on your online services. FlowGuard will protect your reputation and ensure the continuous satisfaction of your clients.
High availability of online services requires continuous monitoring
Clients in the 21st century require non-stop access to financial services. And on the other hand, they want to 100% secure their money and data. How to get out of that vicious circle? The answer is: FlowGuard.
Targeted and botnet attacks slow down or crash the websites of financial institutions. Clients thus do not have access to online services such as internet banking, payment gateways or your website. This highly increases their dissatisfaction and your reputation is at stake. Not to mention the money spent. But attacks also serve as camouflage tactics, when hackers try to compromise sensitive data, commit fraud and steal data.
These dangers and risks can be avoided. FlowGuard regularly monitors networks, identifies DDoS attacks and ensures their automatic mitigation by cleaning the data flow. It can also work within an infrastructure protection hybrid solution, where the system in the cloud works as a so-called pre-filtering of data. In addition, you can use the Data Retention module as a source of forensic data to investigate security incidents.
Are you interested in more details? We are happy to advise you on how to increase security, ensure high availability of online services and improve user comfort.
Data Retention – storage of operational data
The remotely accessible cloud solution FlowGuard Data Retention is an efficient and economical tool without obligations for storing operational and location data. It serves both for the needs of internal incident investigation and for meeting the requirements of the Electronic Communications Act.
How to start with FlowGuard?
Contact us and we will get back to you. We make an appointment to find out what are your need. Together we come up with a solution exactly for you. So it only takes a few weeks from filling in the form until you are fully protected. Well, then you can just focus on your business. That sounds good, doesn`t it?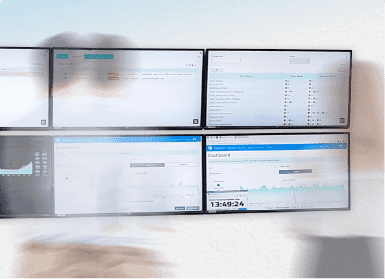 Smart attack detection
Machine learning and artificial intelligence help us to be on step ahead of the attackers.
Tested in practice
We continuously adjust the functionalities according to the current situation, e.g. size and attack vectors.
Fast cloud solution
We provide you with smooth operation, logging, 24/7 monitoring or cleaning from malicious code.